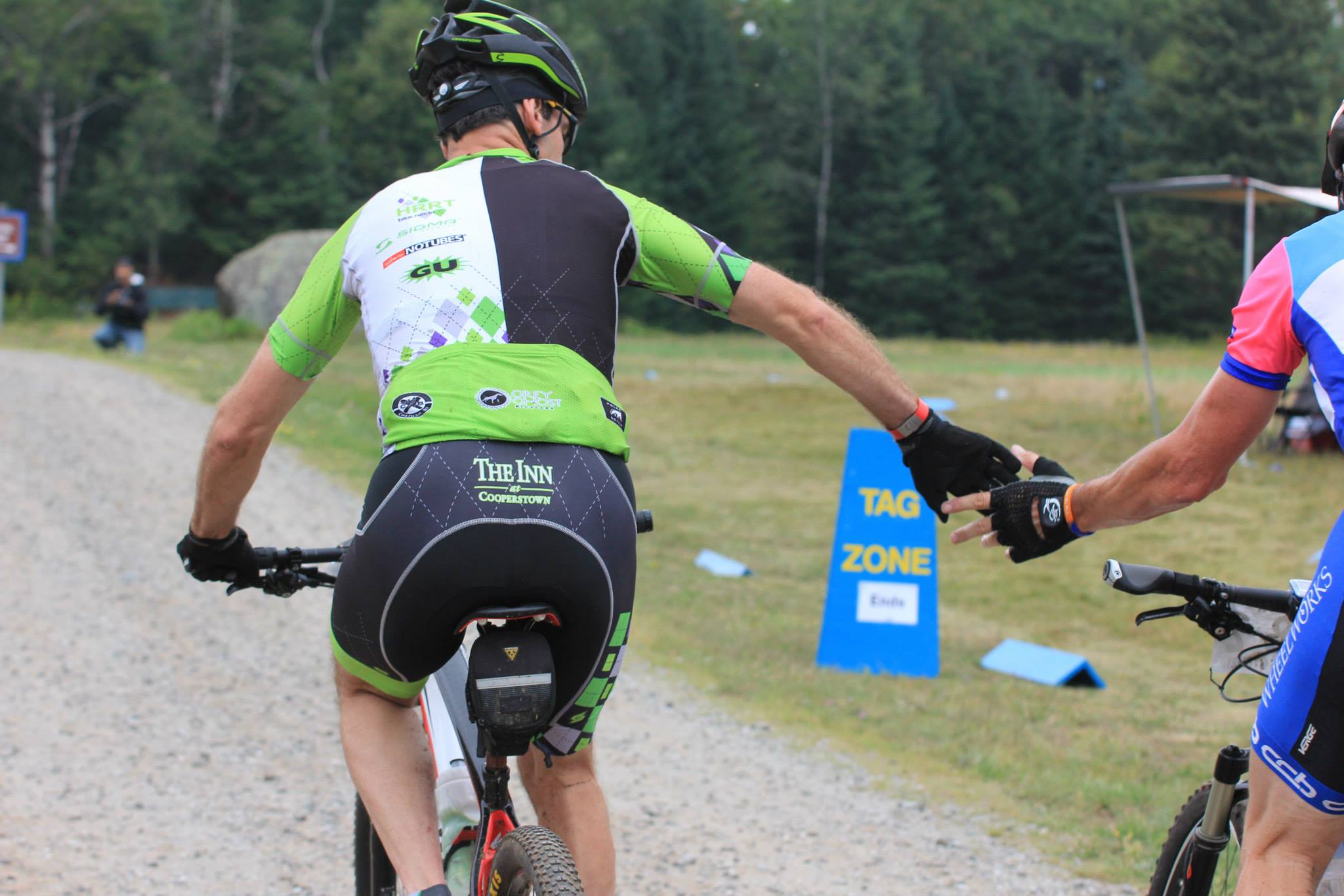 ADK 80K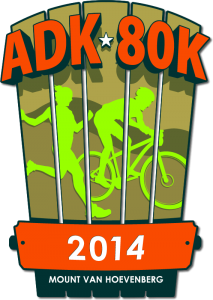 The Adirondack 80K is actually two races: the first is an 80K running race, held on Saturday of race weekend, and the second is a mountain bike race, held on Sunday. It's run by Brian Delaney (and a team of volunteers, I'm sure) at the Mount Van Hoevenberg Olympic ski center just outside Lake Placid, NY.
What actually got me started thinking about doing this race was that I had discovered in August, thanks to my friends (and HRRT teammates) Jen Harvey and Don Massone,  just how much fun a cyclocross bike could be on singletrack. I had joined them for my first trip to Kingdom Trails in Vermont, a well known mountain biking destination spot in the Northeast. We took mountain bikes, but also cyclocross bikes, and rode both on many of the same trails while we were there. It was an eye-opener for me, and I began thinking about racing cyclocross bikes on some mountain bike courses. They had raced as a mixed team in last year's inaugural ADK 80K mountain bike race, had done it on cross bikes, and suggested it. After going back and forth a bit as to which bike to use, I decided to go with my hardtail Stumpjumper, at least for my first racing of the course. I thought that since I didn't know the course, and Jen had mentioned that she had flatted a couple of times on her cross bike the year before, riding the course on a mountain bike in my first time on the course made a bit more sense.
The races are 80 kilometers (80k) long in total, consisting of four 20k loops. Each loop is a  figure-8 that has its nexus at the ski center where the race starts  and finishes . This is nice in that if you have friends, family, or teammates there they can see you multiple times per loop.
The course uses a mix of wide, grassy trails that were used for the Nordic skiing and biathlon events in the 1980 Winter Olympics, combined with a number of singletrack sections between them. Lest you think that the grassy parts aren't challenging, let me dispel that for you now. There are some tough, steep climbs throughout, as you might expect in the High Peaks region of the Adirondacks. Even the grassy downhills are deceptive; they look smooth, but almost every one of them consists not of soft, loamy pasture land, but a rough bed of rock that will have you bouncing down the hills to the point where you can't focus your eyes! The singletrack that's been cut into the wooded sections is well designed,  and technical enough to keep you paying attention, but not overwhelmingly so.
I was able to persuade my friend Don Rice to join me at this race. Done was a member of our team at Hardcore 24 as well. We're almost exactly the same age, and perhaps because of that we share a similar outlook on races: train hard, race hard, and don't take things too seriously.
My wife Margaret joined me for the trip to Lake Placid the day before our race. I can sometimes convince her to come, and she has develop a fondness for the Lake Placid area over the years, so I can usually cajole her into joining me for running and cycling events I compete in up there. As I mentioned above, the course is laid out to be spectator-friendly, and she also found some nice hikes on the trails while I pre-rode the course on Saturday. After our pre-ride we relaxed for a bit then headed over with Don and Jen to a local pub and restaurant called Liquids & Solids, where we had a delicious meal.
There was a high probability of storms predicted for Sunday, to be expected at any time during the day; it was cloudy but still dry when we started the race.  Now in its second year, this race is still fairly small, with about 40 people competing in a mix of solo and team configurations. That lent a nice vibe to the race overall, and it was easy to make a few new friends.
Don Rice and I were to alternate laps, and I was to start. After a somewhat awkward Le Mans start, the field was initially packed pretty densely but opened up fairly quickly. There were a few people who passed me and it was clear that they were going to stay ahead of me, but I was also passing others.
It's difficult to know the significance of being passed. That person may be one member of a 4 person team, thus doing only one lap, or could be a solo rider who's doing all 4 laps, or anything in between. I just focused on riding as well as I could that day.
I had a pretty good first lap, and made a smooth handoff to Don Rice, who also had a good lap.
My second lap didn't go quite as smoothly as I had expected. I was primed to move up the speed, and was making much faster time in this lap than I had in the first. The price of that showed itself when I found myself in a part of the course that I didn't recognize; sometimes that happens in a race, though, everything around you falls back into a blur. I moved on, climbed a particularly steep hill and came to a point where it became clear that I had missed the entry into one of the singletrack sections and had arrived at the exit, which I recognized immediately! For a long moment I was torn between simply proceeding (it turned out that the distance was almost the same) or going back to ensure that I had raced every foot of the actual course. I went back, lost a fair amount of time, but felt that I had done the right thing.
I felt bad about leaving my teammate in a hole time-wise, especially when I had been doing so well on the lap, but a breathless apology to Don at the handoff was the best I could do. He hustled his butt off to make up some time, and finished drenched in sweat and exhausted. We found out a bit later that we had won our category with a fairly good buffer. All in all, a good day!
The post-race festivities were a lot of fun, too. A very casual, family-like atmosphere made a good day of racing even better. This is another race I did for the first time this year that I'd like to repeat in 2015 and beyond.
The rain did hold off throughout the race, but on our way back, between Glens Falls and Saratoga, we drove through the worst storm I've been in in this part of the world. Traffic was all but stopped on the Northway, things got pretty sketchy for a while. Still, I was glad the storm had held off until I was inside the car, dry and in relative safety!